Enter the Future of Data Visualization with Row64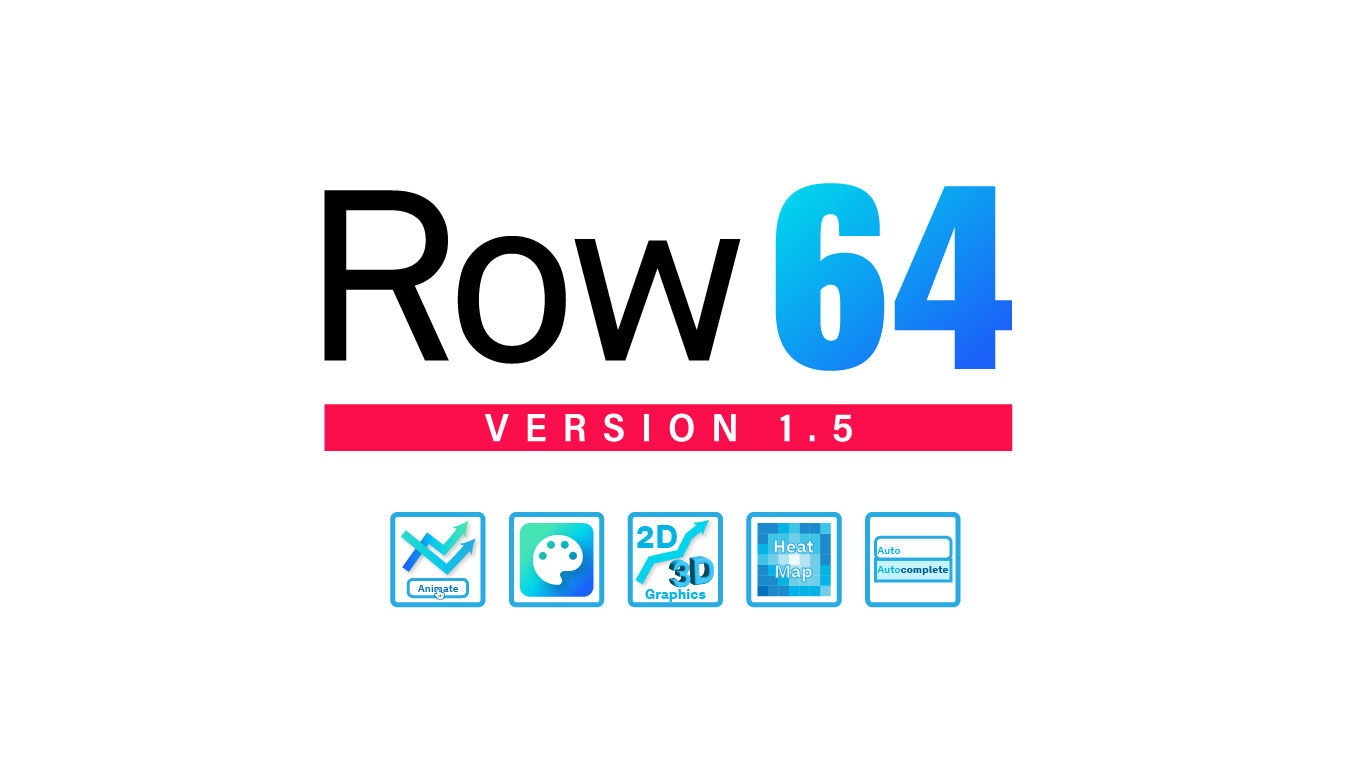 With visual information processed roughly 60,000 times faster than text, compelling data visualization tools have the potential to increase understanding of everything from economic analysis to consumer trends.
That"s why in our recent product update, we enhanced Row64"s capabilities to meet the growing need for better visualization tools. By harnessing the GPU, Row64 delivers stunning data visualizations at the click of a button—operating at a speed, scale, and refinement not possible with other popular visualization tools.
Highlights include:
Reveal and Time Series Animated Charting

Subtle Gradients, Slightly Rounded Corners, and Cutting Edge Color Palettes

Essential 2D and 3D Business Graphics

Real-Time Responsive Heat Maps

Enhanced spreadsheet autocomplete functionality
Whether you're creating high-quality business graphics or conducting in-depth technical analysis, Row64 data analysis and storytelling tools will give you the power you need to handle modern data projects.
Check out some example visualizations by downloading and get started today.
Published: Jul 6, 2022 5:00pm UTC
Recommended Reading